My biggest frustration with grad school so far has been how difficult it is to bring what's happening in the real world of ICT and development — mobile phones for health, Ushahidi, debates over what online privacy means for activists — into the classroom. With the exception of a few phenomenal professors, much of the SIPA academic world seems disconnected from the entire field. In my opinion, this is a sad mistake.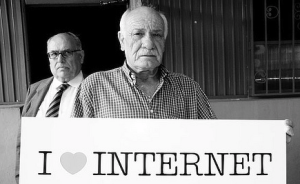 It's also why I am so excited about Policy Making in the Digital Age, a conference that The Morningside Post is sponsoring at Columbia in February.
Policy Making in the Digital Age will bring together faculty and students at the Columbia University School of International and Public Affairs with the wider Columbia and New York City communities to explore trends and future implications in ICT and development, privacy issues, open governance, and humanitarian affairs.
We're building a fantastic line-up of experts to discuss everything from how new media can help in crisis to the intersection of technology, business and culture in different countries. Know someone you think we should invite? Let us know at editor [at] themorningsidepost.com. Want to come? Mark your calendar for February 27, 2010, and check the conference site in late January for more details.