I'd be delighted if everything I made came with a specialized term of venery, but I think these partridges might be my last animal-themed project for a while. That said: check out these adorable birds.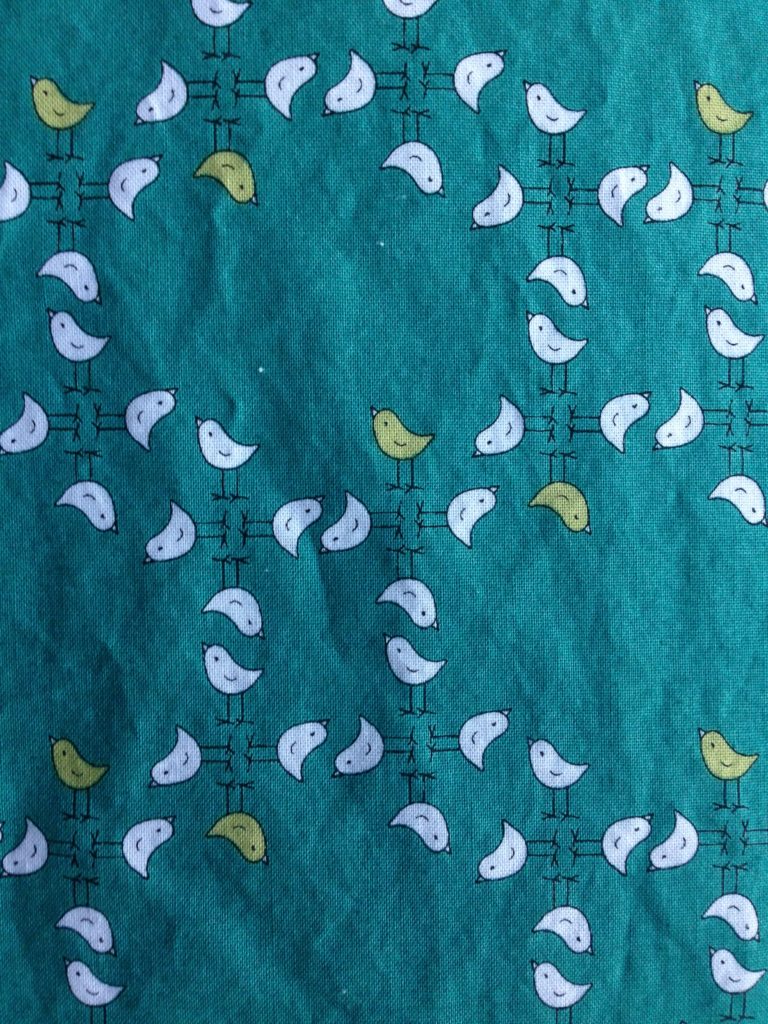 The fabric is "Bird Basket" in teal from the Meet the Gang collection by Marisa and Creative Thursday for Andover Fabrics. I found it (and fell in love with it) at the Fabric Corner in Arlington a few months ago, and picked it up with the Heirloom Cut Chenille Baby Blanket from Aesthetic Nest in mind. A yard and a quarter each of this and three different colors of flannel (yellow, white, and baby blue) later, and I was in business.
When I first bought my sewing machine, a friend recommended the chenille blanket as "a nice quilt-like project but without all of the piecing." You prewash and iron your fabric, stack it up, and mark a starting line down the center, and you're ready to "quilt," which in this case involves sewing parallel lines on the diagonal, half an inch apart, across the entire shebang. Like so: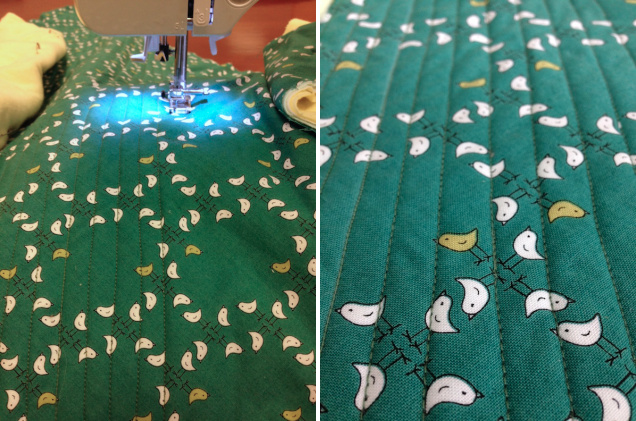 Once all of the lines are sewn, you flip the blanket over and cut through the layers of flannel. I enlisted Mr. Jones to help with this, and we took care of business while watching Game of Thrones.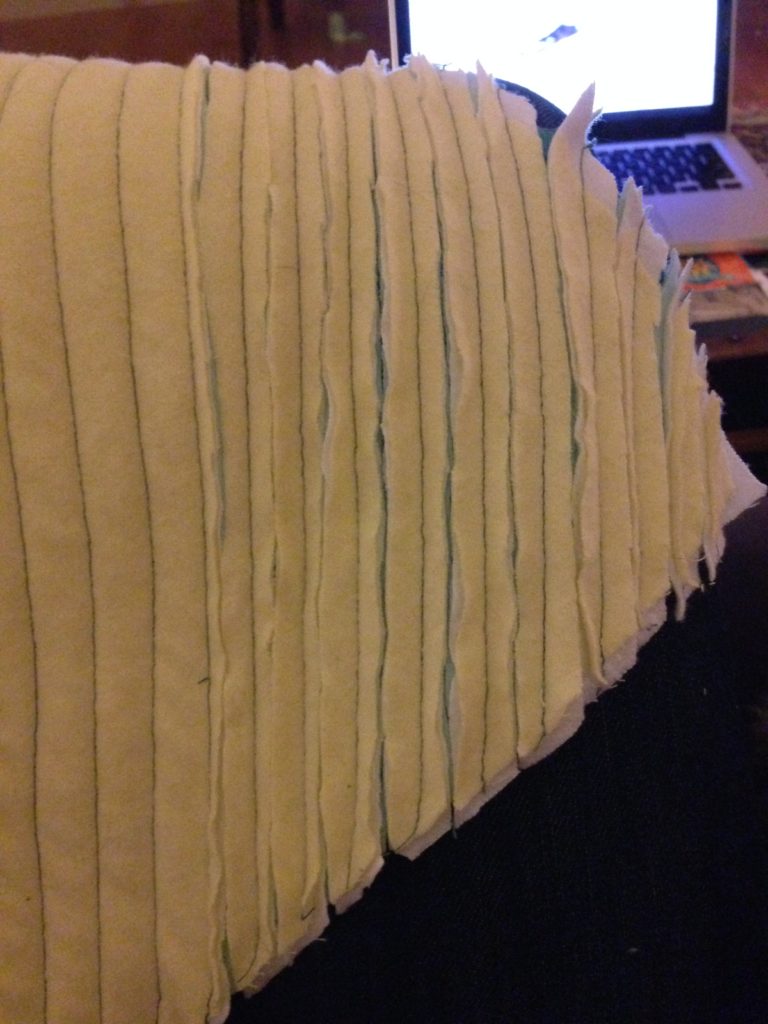 Square up the edges (leaving a lovely pile of trimmings for the cats), round the corners (I used a plate, as per the original tutorial), and bind with satin binding (the best kind for a baby blanket):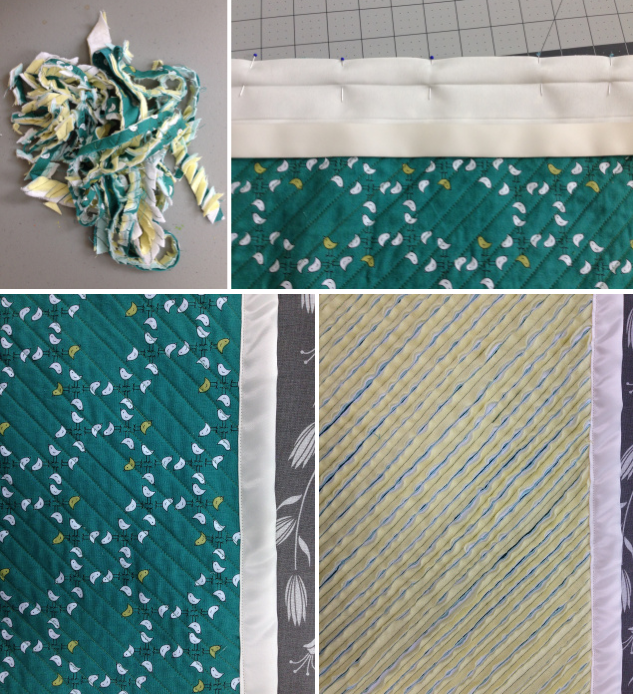 The final step is to wash the blanket so the cut flannel edges fuzz up and turn into chenille. Proud to report excellent success on this front: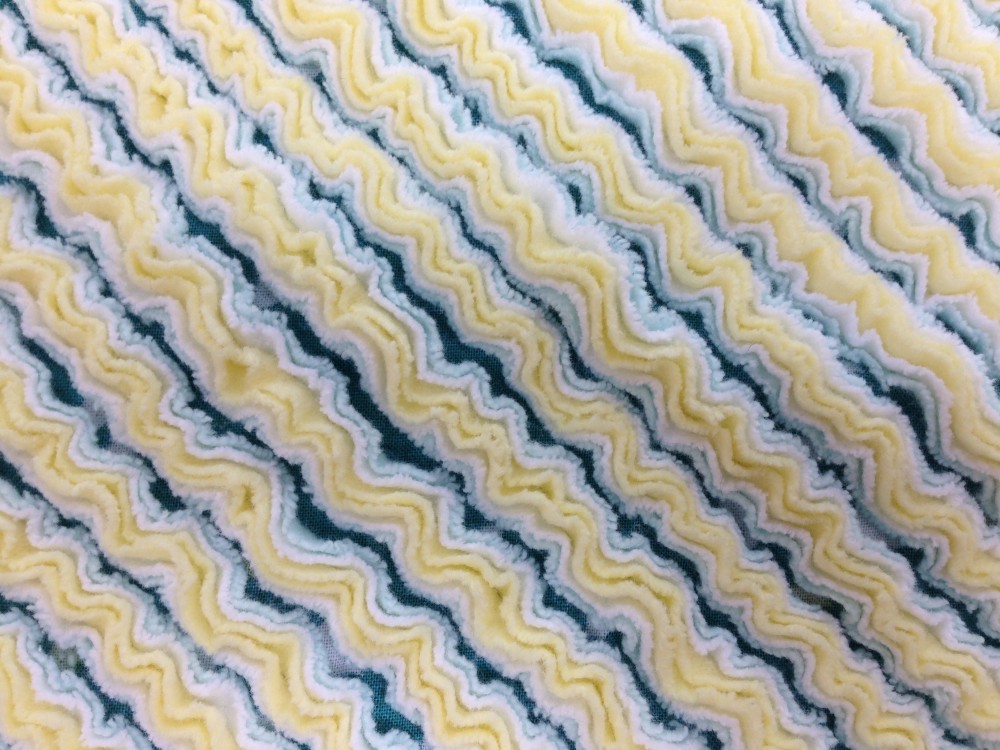 This is a fairly quick make, though the sewing does take some time—I knocked out part of it at a work sewing night, and the rest with the company of Netflix. I found the cutting part to be ridiculously satisfying for no good reason, and I managed not to slice a big hole in the cotton (my biggest fear going into the project). Happiness all around!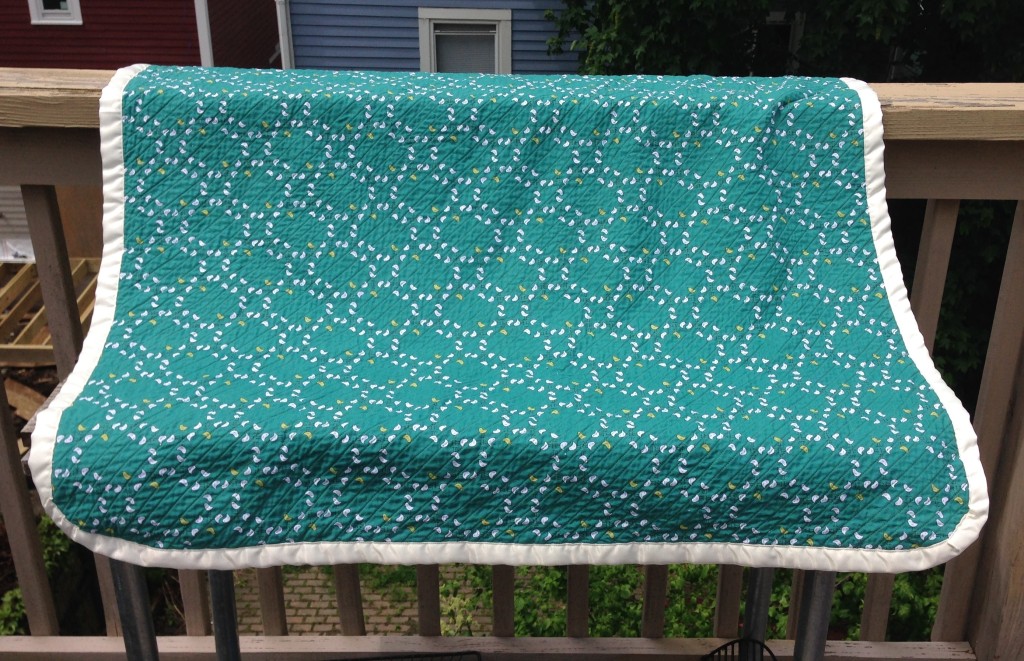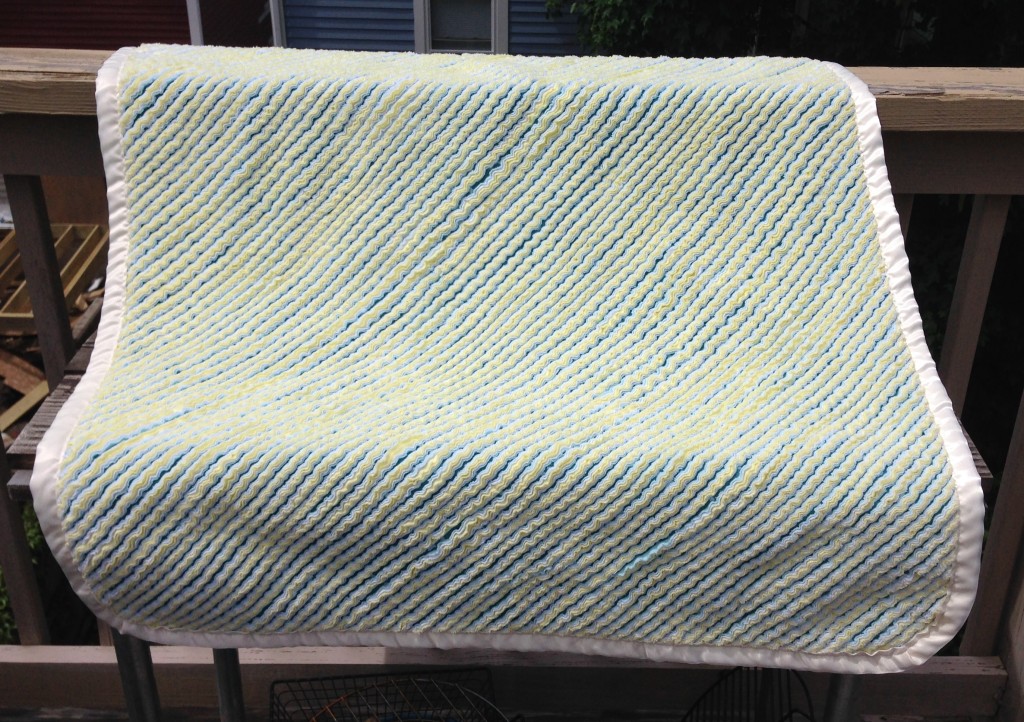 ---
A Covey of Partridges
FINISHED SIZE: Around 40″ x 40″
PATTERN: Heirloom Cut Chenille Baby Blanket from Aesthetic Nest
FABRIC: "Bird Basket" in teal from the Meet the Gang collection by Marisa and Creative Thursday for Andover Fabrics for the front; white, yellow, and baby blue flannel for the chenille
NOTIONS: 2 spools of Mettler Cotton All-Purpose Thread in Cactus for the quilting; Aurifil in Light Beige for the binding; 2″ satin blanket binding in cream