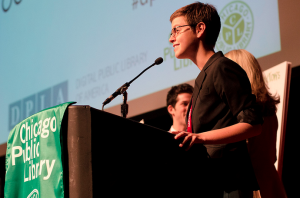 I'm a senior software engineer at Wayfair, where I lead a team of engineers who build and support applications that facilitate the planning of and negotiations with suppliers around our many sales events. I currently work primarily in PHP, SQL, and Javascript (both React and vanilla). [Resume (PDF)]
I am passionate about engineer education and building community. At Wayfair, I coordinate the How She Got There speaker series, which features women engineers and engineering leaders who share their paths to and through careers in tech; lead a variety of book clubs / study groups / peer coaching teams on leadership, clean architecture, automated testing, and JavaScript; and serve on the committee of senior engineers who set technical guidelines for and provide code reviews and guidance for our entry-level engineers through the Wayfair Labs program.
In late 2016, I trained at General Assembly's Web Development Immersive program, a 12-week, full-time course that covers programming fundamentals and full stack web development using JavaScript and Rails. I blogged weekly about my learning process here.
Before switching to software development, I worked as a Senior Project Manager at Harvard's Berkman Klein Center for Internet & Society, where I ran complex projects with research, technical development, and community organizing components. In practical terms, I collaborated with developers and stakeholders to scope and build two of the Center's largest technical projects to date (the Digital Public Library of America and Internet Monitor); wrote technical guides and API documentation; conducted research, published papers, and edited volumes on Internet censorship, online communities in repressive environments, and Internet governance; and served on the Advisory Board of the Emerging Leaders @ HLS program, which gives Harvard Law School employees the opportunity to develop leadership skills through educational sessions, mentoring, events, and community service.
My work at BKC focused on Internet freedom (via the Internet Monitor, OpenNet Initiative, and Blogging Common projects), Internet governance (via the Center's assessment of transparency and accountability in ICANN and the Network of Centers' research on multistakeholder governance models), and access to information (via the Digital Public Library of America).
I previously co-directed the Technology for Transparency Network, which documents and maps projects that use online technology to promote transparency and accountability in the public and private sectors. The network is part of the Global Voices community, where from 2007-2012 I helped cover the Ugandan blogosphere.
In 2010 I graduated with a Master of International Affairs degree from the Columbia University School of International and Public Affairs (SIPA), where I studied the relationship between communications technology and political and economic development as an Anna Lord Strauss fellow. I also helped teach SIPA's introductory quantitative analysis class and co-edited the school's student-run news site, The Morningside Post.
From 2006-2007 I lived and worked in Uganda, where I was part of Kampala's blogging community. I also co-developed and directed a series of conferences on post-conflict development for American and Ugandan college students and young professionals. I'm originally from Lawrence, Kansas, where I earned a BA in Slavic Languages and Literatures at the University of Kansas and worked as a web producer for the Lawrence Journal-World.